Completed Project Write-ups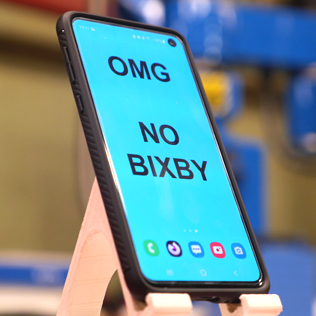 Samsung S10e Software Removal (without root)
[8.1.17]

A quick guide to strip out the junk-ware that's installed in default builds on the Samsung S10e without needing root permissions or dubious 3rd party android apps.
Images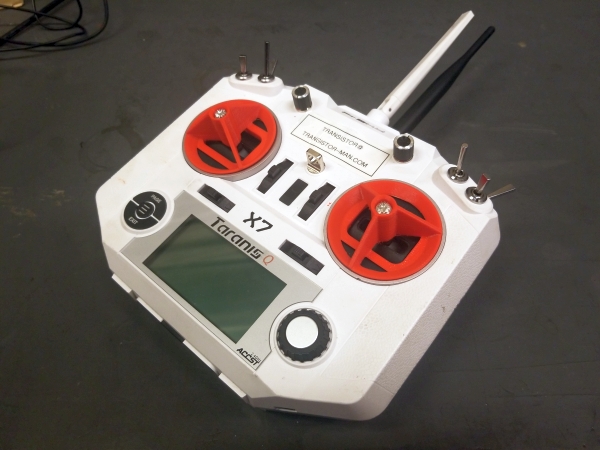 3D Print Library: Useful prints
[8.1.17]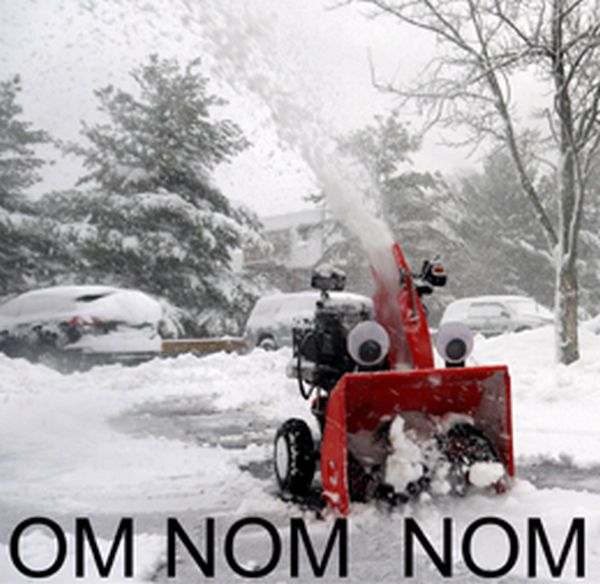 Electric Snow Robot:
The first generation
[
02.20.2018]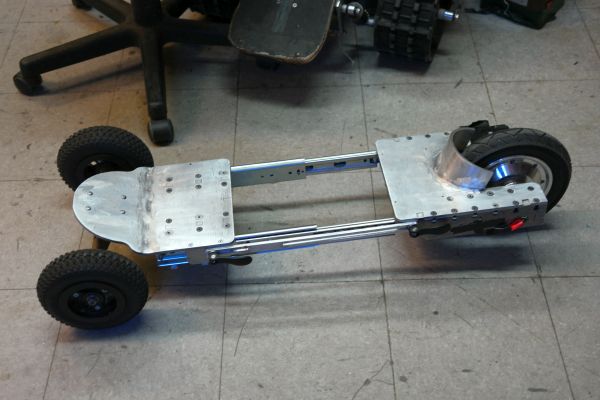 Mountainslider:
Collapsible Electric Mountain-board


[

9.4.2017]



DIY electric mountainboard that can be brought on a plane. Complies with FAA regulations and checked bag volume
Images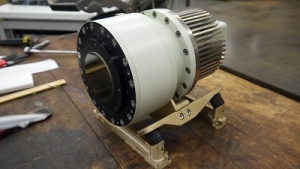 Roche 454 Sequencer Teardown:
Camera Awakening

[

5.14.2017]


Teardown of the 454-lifesciences / roche-454 sequencer to extract the fancy chilled camera nestled in a vacuum chamber hidden inside the beast.
Images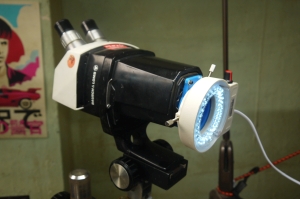 Quick Microscope Ring Light Adapter

[5.10.17]
Quick adapter for the Baush & Lomb Stereo zoom 7
Images

Reviving An Ancient Robot for ART
[04.26.17]
The MITERS entry into the RobotArt 2017 contest. Build details the repair and revival of a scara robot and early paint testing.

Images

Aluminum Boat Upgrades
[9.14.16]
Sealing painting and repairing a 9' aluminum grummin rowboat

Images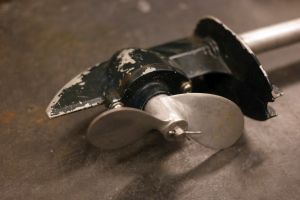 1KW Electric Outboard Conversion
[06.30.16]

Images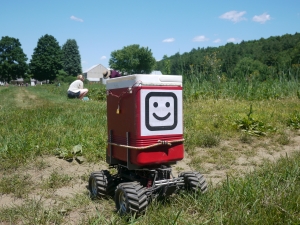 Adventures of Strawberrybot
6.26.16

Images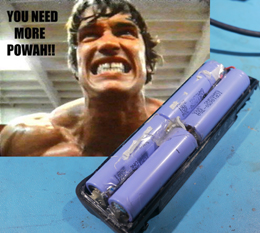 Reverse Engineering Armor x7 Battery
6.20.16

Images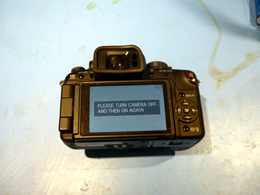 GH1 Camera Shutter Quick Fix
[4.30.16]

Images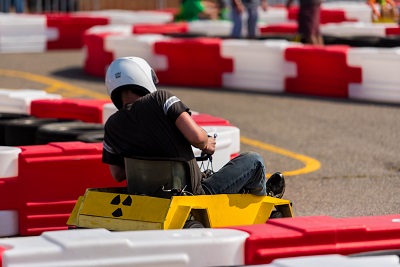 Chibi Atomic Thing Upgrades
[8.22.2015]
Upgrades to chibiatomic contraption!
In the weeks before the makerfaire Detroit, myself, Ciarán O Neill, Rob Reeve and Mike plotted upgrades to miters's first entry in PWRS (2014), chibiatomic jeep.

Images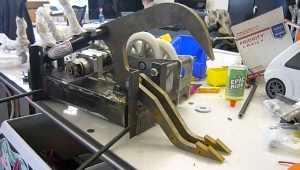 Combat Robot: Fission Product
[5.27.2015]
The birth of Fission Product, combat robot for the 2015 motorama sportsman series.
Fission Product was designed and fabricated during the Boston blizzard-weeks and brought to life with the help of miters comrades and a lot of on-the-fly machining.
Images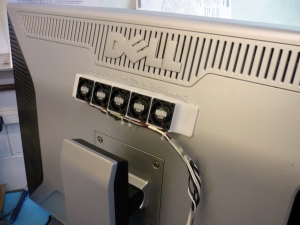 Dell 3007 Repair
[03.27.2015]
A quick 'upgrade' of a dell 3007 monitor to address power supply brownout due to thermal loading.
Images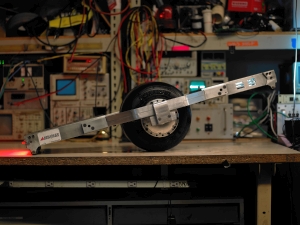 The Flying Nimbus Updates: Range and Hub Bearings
[12.15.2014]
Enjoy Nimbus MK1? The following details upgrades to the Nimbus project, to increase its load handling capability, range and night-time visibility.
Images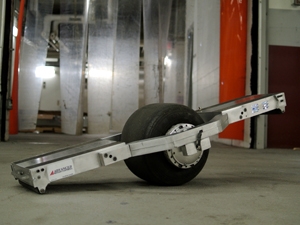 The Flying Nimbus: Balancing Skateboard
[10.29.14]
What does a recycled (heavily used) go kart tire, an action-packed three-phase servo drive and a gyro/accelerometer have in common? A Balancing Skateboard Contraption.
Images

Chibi-Atomic-Jeep: Powerwheels Racing
[08.6.2014]
At the last moment a group of miters-ians decided to build an entry for the Detroit makerfaire powerwheels racing series using whatever parts that were lying around miters.
Images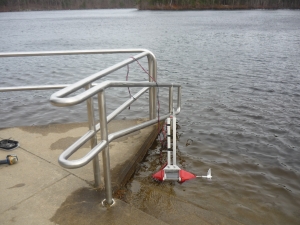 Testing The Submersible Thruster
[05.22.2014]
How much force can a submersible thruster generate? How can you measure it without a full aquatic lab? This page documents experimental testing of the submersible thruster MK-01.
Images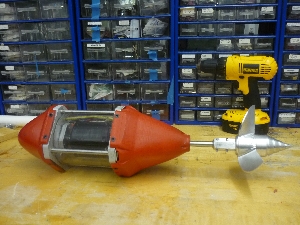 3 Phase Submersible Thruster
[5.22.14]
This project documents the design and developmental testing of a high-power, sealed, submersible thruster for an upcoming hydro-project.
Images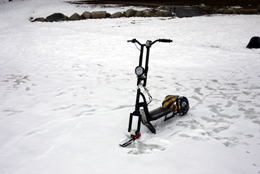 TUNDRA UPGRADE: Electric Scooter on Ice
[03.22.2014]
Upgraded front fork assembly and DIY studded tire
Images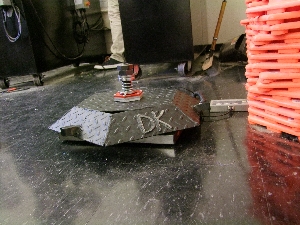 Atomic Bumble Prime: 30lb Battlebot
[2.16.14]
Competing at Motorama 2014!
Images
Electric Scooter MK-01: OFF/ON Road Adventures
[12.20.2013]
Documentation of construction of a rather large electric scooter for 'semi-offroad' use.
Images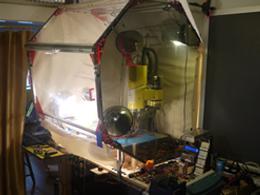 3D-PRINT-ARM: SCARA 3D Printer UPGRADE
[10.4.2013]
Detailed walkthrough of SCARA Robot Arm upgrades
Images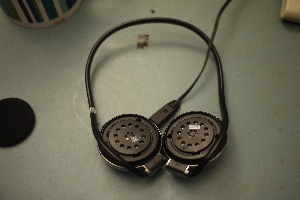 Motorola S305 Bluetooth headphone revival


[09.28.13]
A quick guide to repairing Motorola S304 Headphones
Images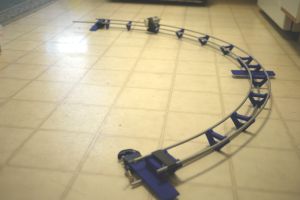 Quick Inverse Panorama Camera Jig


[04.21.2013]
A simple printed track assembly for time-lapse photography
Images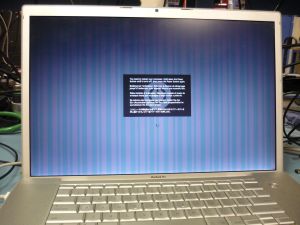 Macbook Pro GPU Reflow


[12.10.2012]
Repair a mac-book with a non-happy GPU on the cheap, using low cost fairly easy to find tools.
Images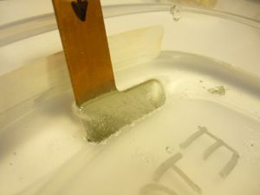 Quick Guide to electroplating tin on copper busbar


[09.28.2012]
How to plate copper bus-bars at a low cost
Images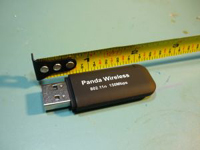 Quick guide to getting Panda USB Wifi card running in Ubuntu 10.04


[07.8.2012]
Quick guide to getting low-cost wifi module up and running in ubuntu 10.04
Images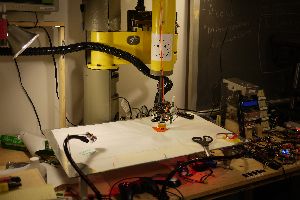 3D Print-ARM:

SCARA Robot 3D ABS Printer


[6.2.2012]
Industrial Robot arm converted into 3D ABS printer, using open source hardware, powered by linux cnc (EMC2)
Firmware
Video
Images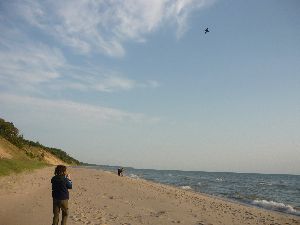 SHARK KITE:

Low Cost Aerial Photography


[08.20.2011]
Kite Aerial photography using a low cost camera + microcontroller
Images
Firmware
ECHO-6:

Coms upgrade for ubercheap battery charger


[06.20.2011]

Add rs232 communications and a visual interface for Hobbyking Eco-6 Charger
Images
Config Files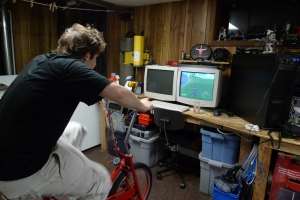 Killercycle:

Super Simple Exercise bike game controller


[07.10.2010]
Super Simple DIY exercise bike game controller with usage logging
Images
Video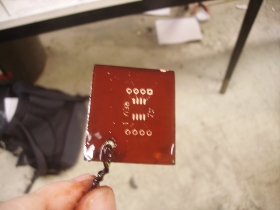 Speed Dye-ing Printed Circuit Boards


[03.20.2010]
Dyeing Printed circuit boards with cheap clothes dye.
Images
Self Restarting Access Point


[02.12.2010]
Access Point running ddwrt, that is hardware reset daily, by microcontroller.
Images
Video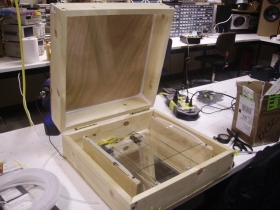 UV Exposure PCB Box


[02.10.2010]
Box for developing UV PCB's
Images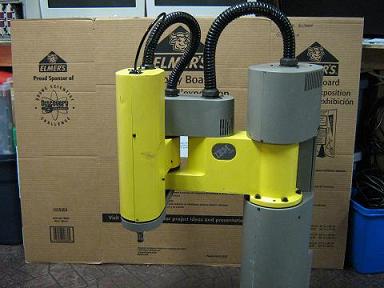 Robotic Arm Upgrades


[01.02.2010]
Stepper Motor And Drive controls for SCARA 7575
Images
Video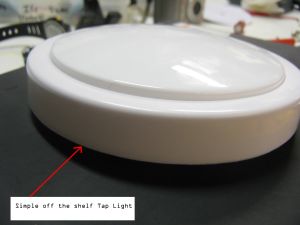 Taplight Timer Mod


[10.05.2009]
Adding a timer to a taplight with 1 fet
Images
Video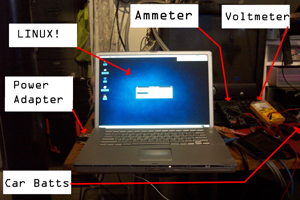 MacBook Upgrade


[09.03.2009]
Quick Powerjack for sketchy macbook
images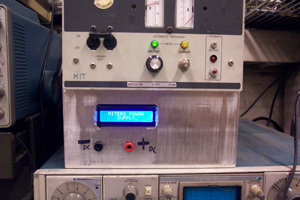 Upgrades to a Power Supply


[8.3.09]
Adding digital display to legacy analog supply
Images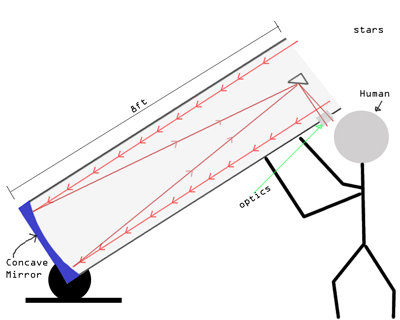 Dobsonian Telescope


[7.25.09]
Making a telescope using plexiglass mirror material
Images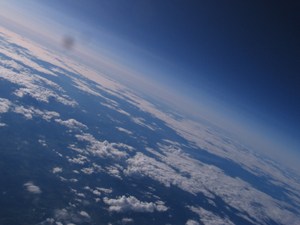 Imaging Balloon of Science


Taking pictures from 30,000 ft
Images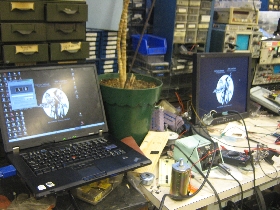 LCD Repair for a Dell 1800FP


[07.25.2009]
Fixing an lcd monitor found @ MIT
Images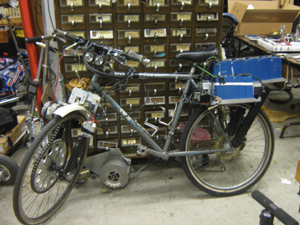 ATOMO:

The Electric Bike

Electric Bike made from Cruft
Images
Video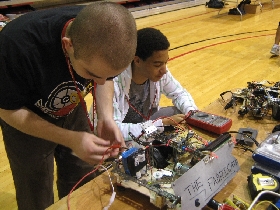 Mentoring A HS Engineering Team
[5.28.09]
Images
Video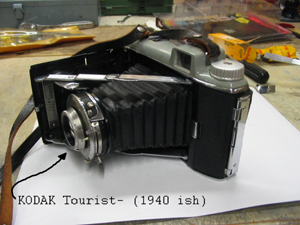 Old Camera Film Mod
[12.20.2008]
Images
Video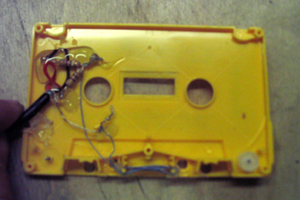 T

ape Casette Adapter


Make a casette tape adapter for connecting your mp3 player to a stereo with tape deck

Images
Instructable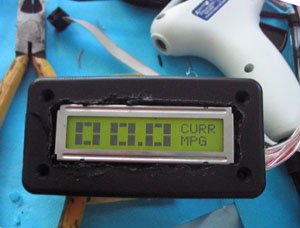 Mechanical legacy MPG Meter


interfacing with an old mechanical speedometer to derrive mpg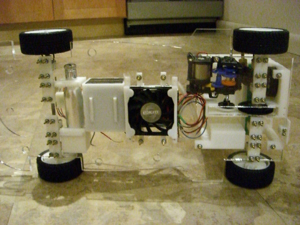 Chem-E-Car 2nd Place @ regionals


Images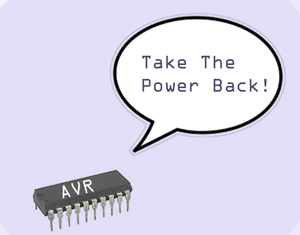 Adding Pwm Audio to an AVR


1.30.08
Exploring the reproduction of audio using a digital pwm output of a microcontroller and some basic rc filters.
linked to:
(hackaday)
(make)
(bricogeek)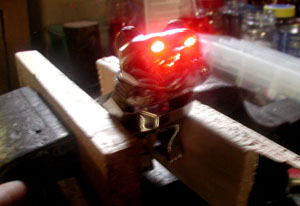 Mack Truck bulldog Eye modification


12.27.07
Adding led eyes to a mack truck hood emblem
Images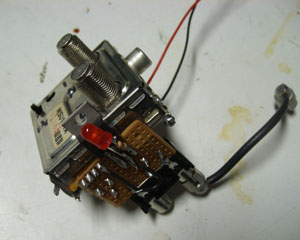 Super simple composite -> uhf converter


[11.08.2007]
A basic composite (television) signal upconverter from VCR components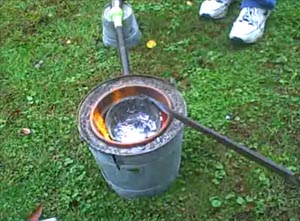 Eclub Metal Casting


[10.20.2007]
Creating and testing a blast furnace made with readily available equipment (with video)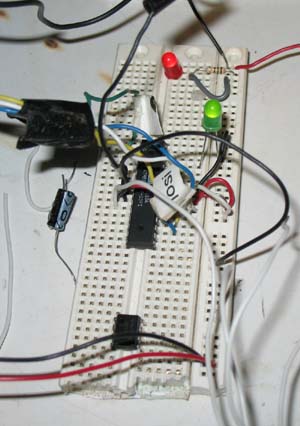 Intro to avr's


[10.20.2007]
This is a brief intro to bascom avr and how simple it is to quickly interface to an lcd and take an analog measurement.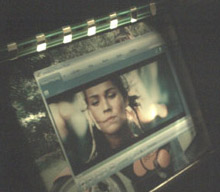 E-club Homegrown Projector


9.27.07
A simple lcd projector from an overhead pj, and an old lcd monitor
Images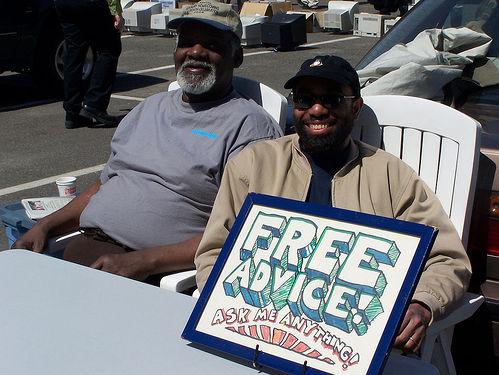 First Trip to the MIT Swapfest


9.16.07
Images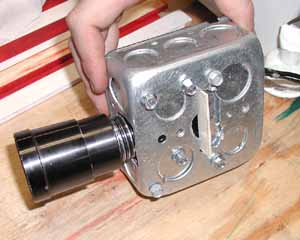 Super Simple Slide Projector


9.03.07
A slide projector made from an old lens assembly and a power box.
Images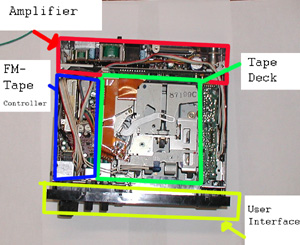 External Jeep Audio Input


8.13.07
Ripping apart my vehicle radio to add an external input
Images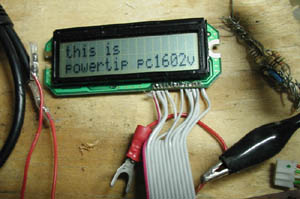 Unknown LCD Interfacing


8.03.07
Determining the wiring pattern for a powertip pc1602v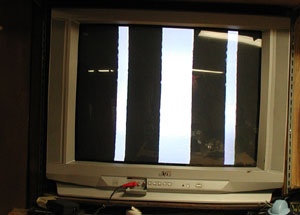 Tinkering with B/W video


7.29.07
using a microcontroller to generate b/w TV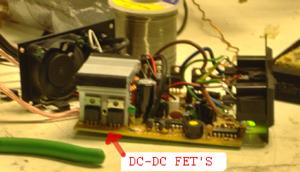 Tweaking a power inverter


7.28.07
An instructable for swapping power mosfets on a power inverter
instructable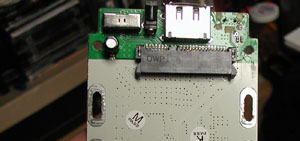 Fixing broken USB connector


7.28.07
Repairing a USB mini connector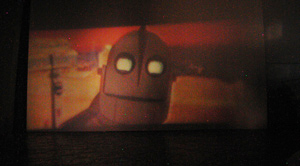 Homegrown Ammo Box Projector


7.20.07
Building a cheap projector in an Ammo tin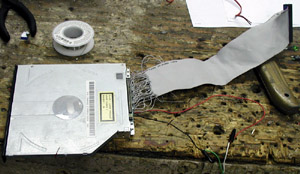 Laptop CD rom -> ide converter


7.14.07
an ide ->laptop ide cd rom adapter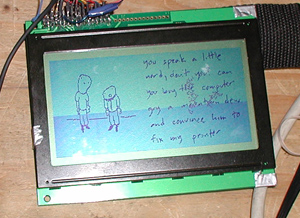 Toothpaste for dinner LCD modification


7.13.07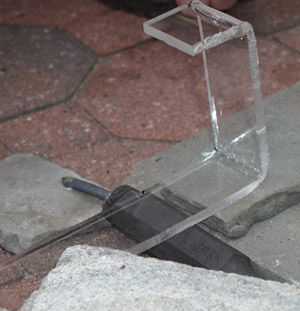 Bend plexi-glass with nothing more than your iron


7.01.07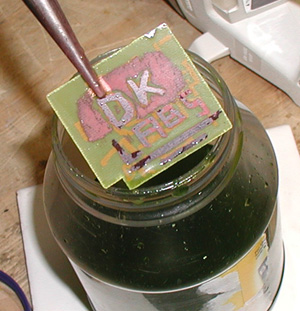 Simple, FM transmitter based on the MAX 2607


6.12.07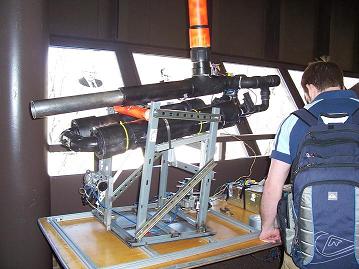 IED Cannon / projectile motion Project
5.10.07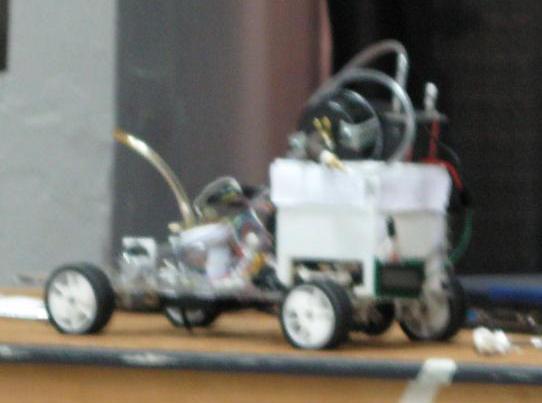 Chem-E-Car Gen-1

Rotating Disk Bio Reactor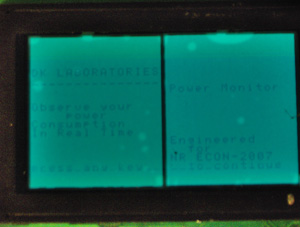 Dorm Room Power monitoring system


5.02.07
This project is designed to measure real power consumed, and update the data to a display.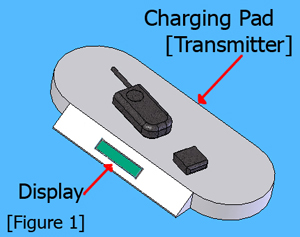 Wireless (Inductive) cell phone charger


4.04.07
This was my individual project for IED (intro engineering design) 2007.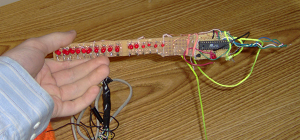 Persistence of vision device, for younger brother


1.17.07
This project displays "THOMAS" over the course of an 8 foot circle when spun.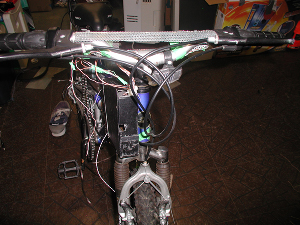 Electrical Bicycle


1.06.07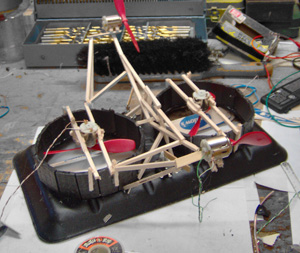 Simple hovercraft (younger bro. science proj.)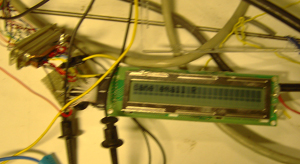 Dorm Email notifier


11.02.06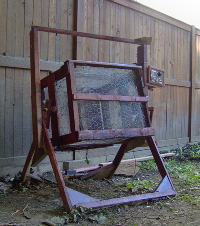 The Decomposition Machine


06.12.06
A super ridiculous mulch spinning machine. why limit your mulch to 1 rpm when it yearns for 40?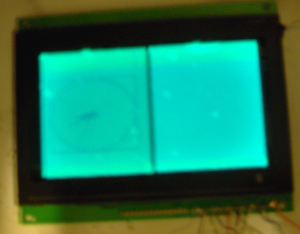 All electronics lcd backlight modification


6.10.06
Allelectronics.com sells an awesome graphical lcd, but alas it has no backlight. here's how to add one.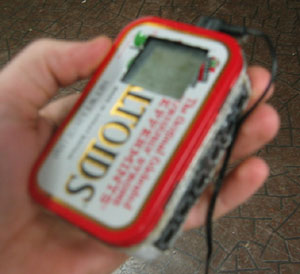 Homemade MP3 contraption


Very rudimentary mp3 player modifications, one of my first complex ee projects.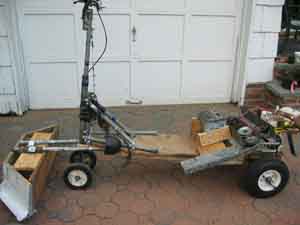 The Flying Dutchman Scooter
Image
Mini scooter


This project was initially created for a biodiesel project (9th grade)

This site is intended to inform and provide information via documented projects.
Take what you need, and pass knowledge along
Dane.Kouttron
Rensselaer Polytechnic Institute
Electrical & Electrical Power