Projects In Progress
List of projects that are in progress.
Please

Note

: Documentation is Incomplete.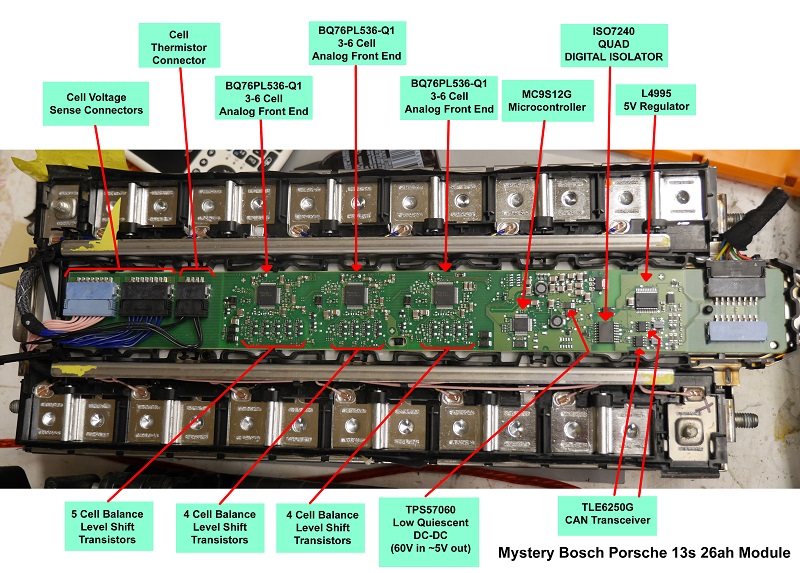 Reverse Engineering a Porsche Battery

[10-2021]

I stumbled on some exotic 48v Porsche prototype Battery modules, lets try and make them talk and sort out their architecture along the way.

Photo Directory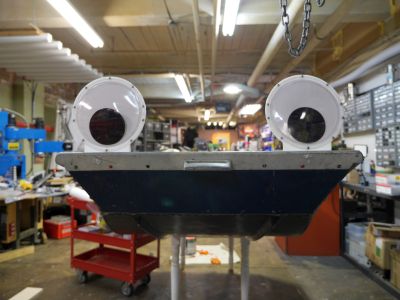 Electric Outboard V2: Hydrofoil Adventures

[8-2021]
Attempting to get an electric row-boat to hydrofoil.

Photo Directory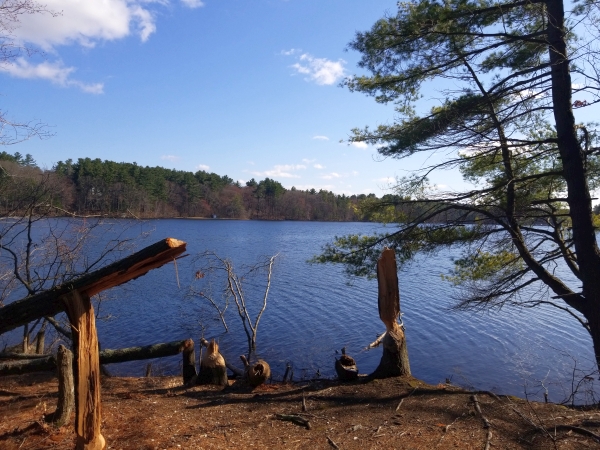 Hey Dane!
What have you been up to over the 2020 Quarantine?
Photo Directory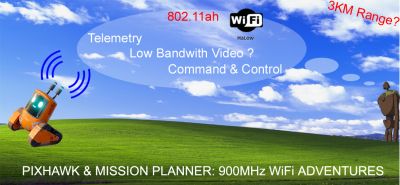 Weird WiFi:
802.11ah Adventures

[5-2021]
802.11ah is long-range WiFi, intended for namely internet of things. It supports some fairly high bandwidth links, so what about rovers?
Photo Directory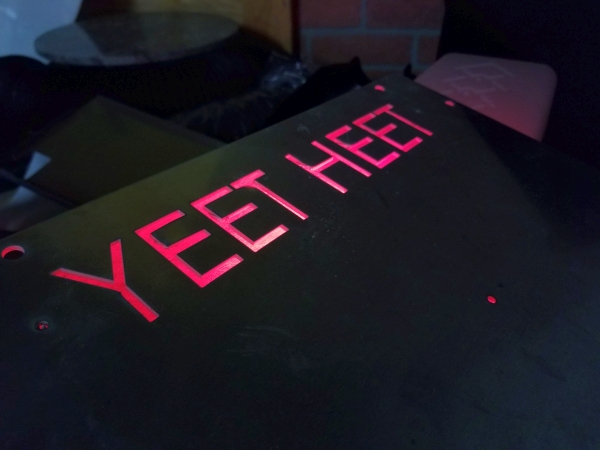 Diesel Heater Upgrades

[1/2020]
I inherited a pile of parts from a china-clone diesel heater, this project turns the pile of parts back into a working device and attempts to use some of the waste heat to power on-board electronics, such that they don't drain the blower battery.

Photo Directory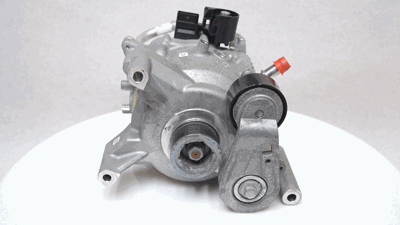 E-Torque Motor Reverse Engineering

[4/2020]
There's this beautiful motor, 14kw of delicious 48v induction, all it needs is three can buses and some in-can-tations.
Photo Directory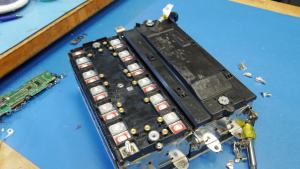 Lithium Titanate Module Conversion

A really interesting battery chemistry, capable of high speed charging. Converting existing modules into something more e-bike shaped.
Photo Directory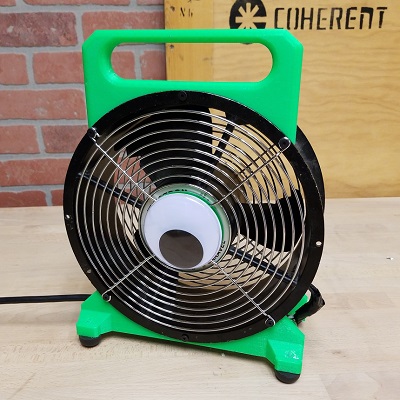 Convert industrial server fan to desk fan

A curious commodity: 10" diameter mildly used industrial server-fans.
These things sometimes live on top of server chassis and perform ventilation, but they also find themselves in industrial cabinets. The goal here is to convert into a 'useful' desk fan / general window fan with the aide of some printed parts, thermal inserts and a well placed googley eye.
Photo Directory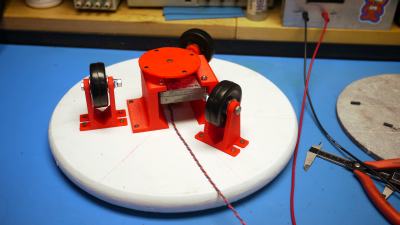 Imaging Turn-Table

[3/2020]
Taking slow spinning photos of hardware is great for documentation, i had some spare quarantine-time and this was born to slowly turn a model and take time lapse looping animations.
Photo Directory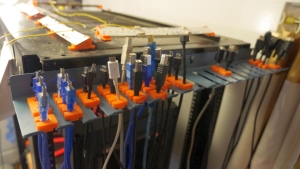 Pomona Mag-Clips



I was looking for a way to organize my cables and this is a method i came up with to keep mostly my USB cables sorted.

Photo Directory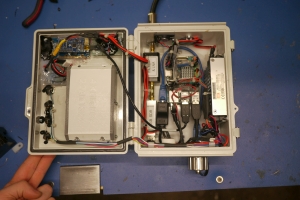 GOES Satellite Monitor

Photo Directory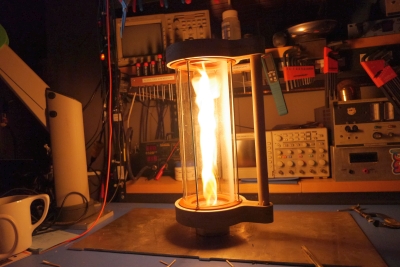 Goblet Of Fire

Photo Directory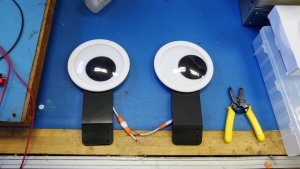 Snowblower Robot: Googley Headlights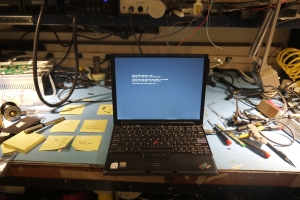 Lenovo X60 Outdoor Science-ing laptop

[9/16/17]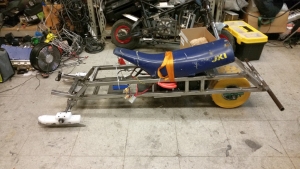 Doomsled Development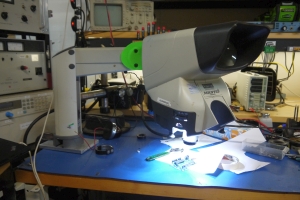 Mantis Gen-1 Microscope Upgrades

Photo Directory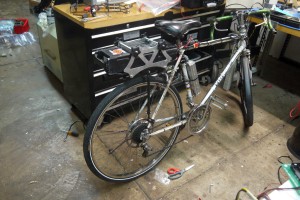 City E-Bike

Part road bike, part front wheel drive linear accelerator, the story of the errand-bicycle that's survived a half decade of potholes.

Photo Directory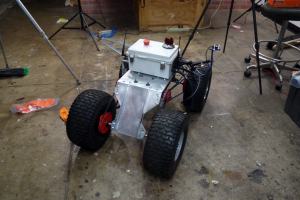 Rover Test-bot
Part rover, part snowblower brains. This is a platform i used for verifying sensors and GPS way-point navigation, instead of carrying around a giant snowblower.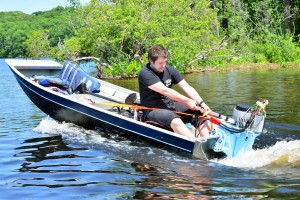 Electric Outboard V2 Testing

Photo Directory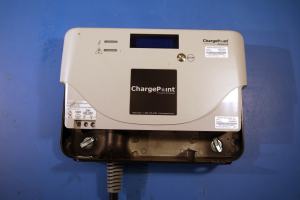 Repairing a Gen-1 Charge-point

Photo Directory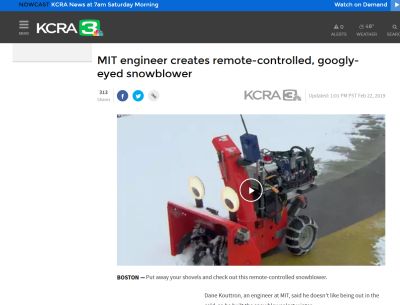 Snow-bot upgrades 2019
Photo Directory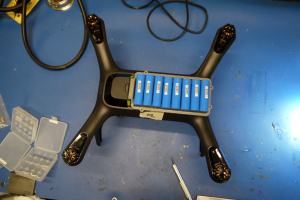 3DR Solo Battery Upgrade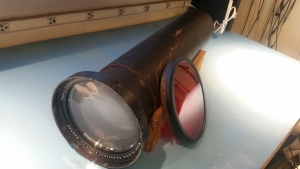 Astro Photography with Big Optics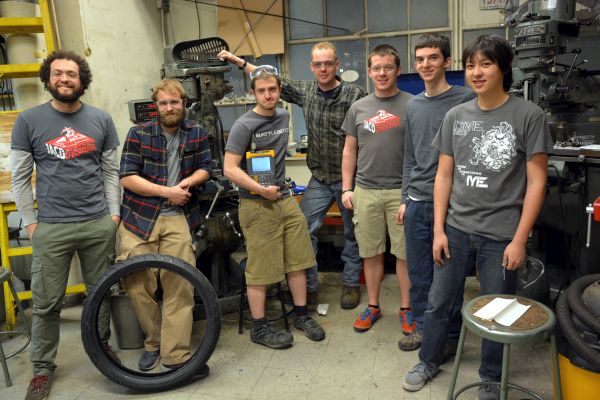 Danger-4: A Battlebots Experience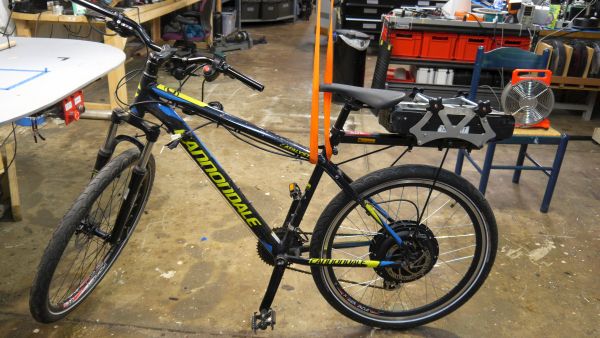 Mountain E-Bike
Dane-ger Island Weather Station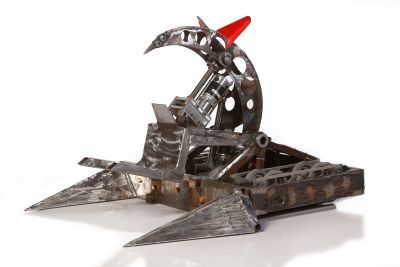 Battlebots 2015: Overhaul V1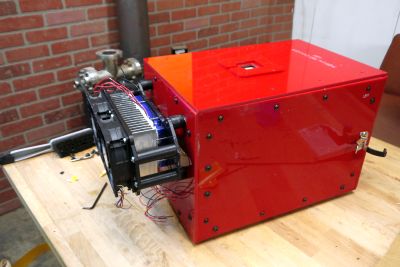 Battery Thermal Test Chamber

Photo Directory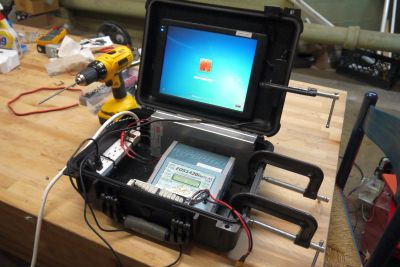 Hyperion 1420i Travel case

Photo Directory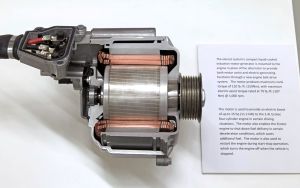 Induction Outboard V1
Photo Directory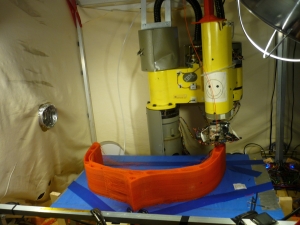 3D Printed Canoe V1

Photo Directory

[I'm currently in the process of documenting these projects, give it some time]
This site is intended to inform and provide information via documented projects.
Take what you need, and pass knowledge along
Dane.Kouttron
Rensselaer Polytechnic Institute
Electrical & Electrical Power