Dane.Kouttron
Interactive Panoramas

This is a collection of panorama photos from interesting locations / hikes / adventures.

Panoramas are loaded locally and displayed using Pannellum. Process for generating the panoramas is also documented at the base of the page if you'd like to duplicate for your own use.

Some of these may not render correctly on a mobile phone, try a desktop.

Hiking, Biking and Exploring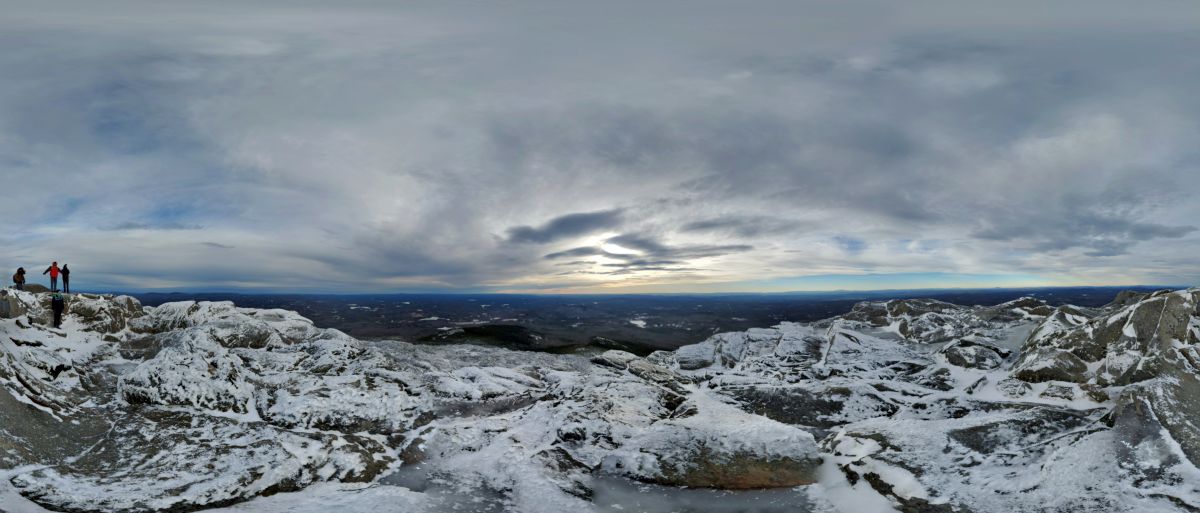 Mount Monadnock 01/2023

A gorgeous clear cold day
Raw File: [link]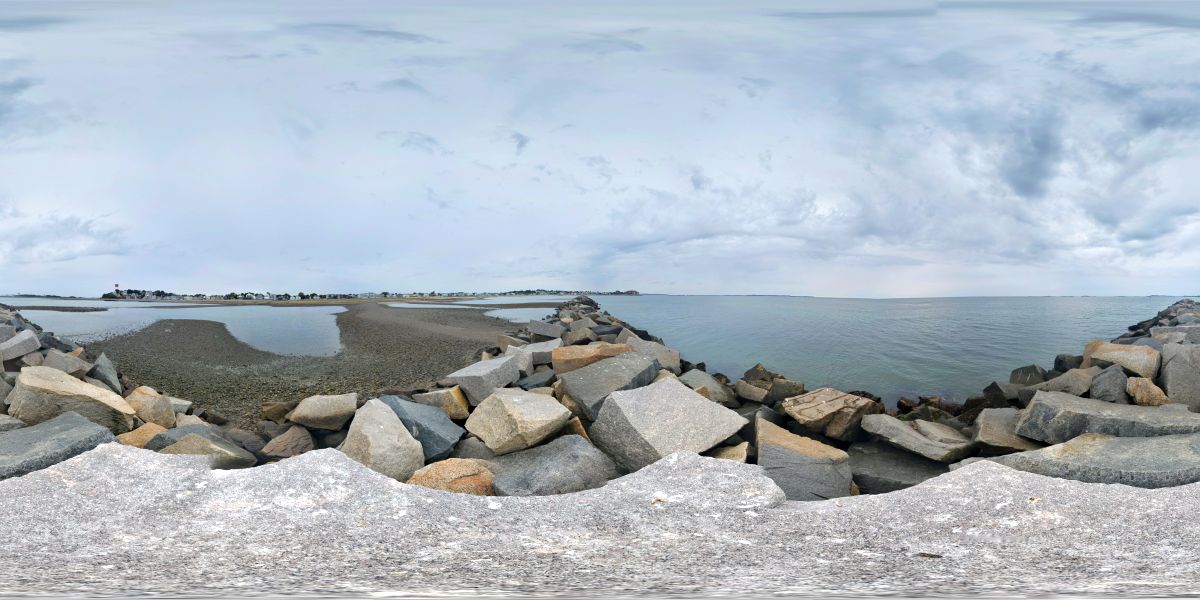 Revere Beach 09/2022

Low tide by revere beach looking out into the Sea
Raw File: [link]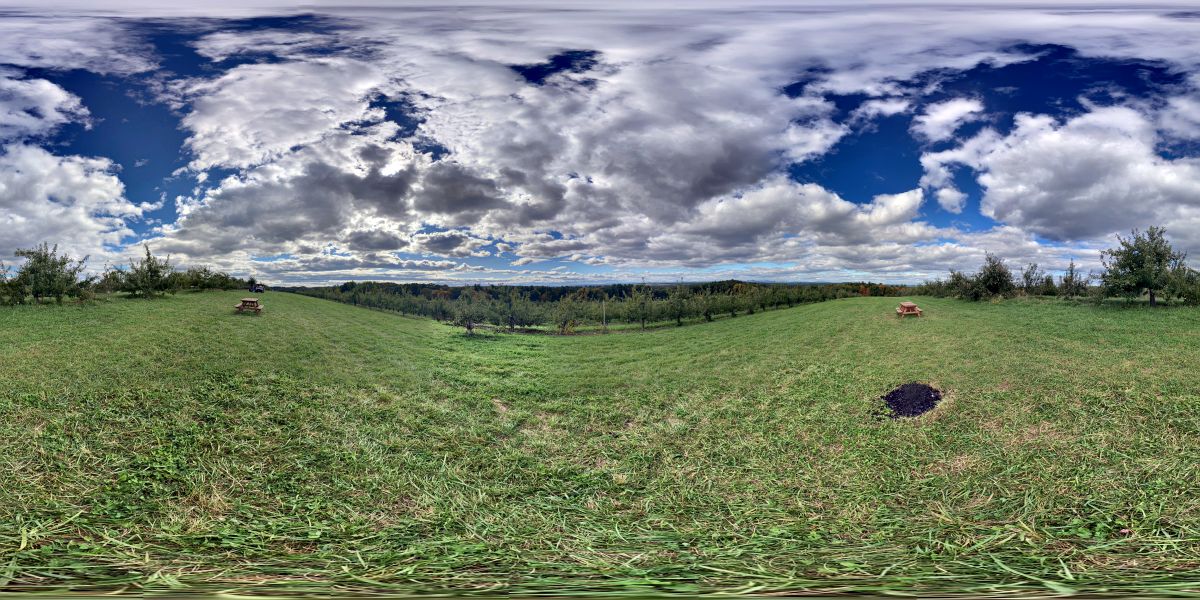 Autumn Hills Orchard 10/2021

Remarkably clear day for October, image taken with iphone StreetView version [?] using an iphone 12. Its remarkably byzantine to get the high resolution source file.
Raw File: [link]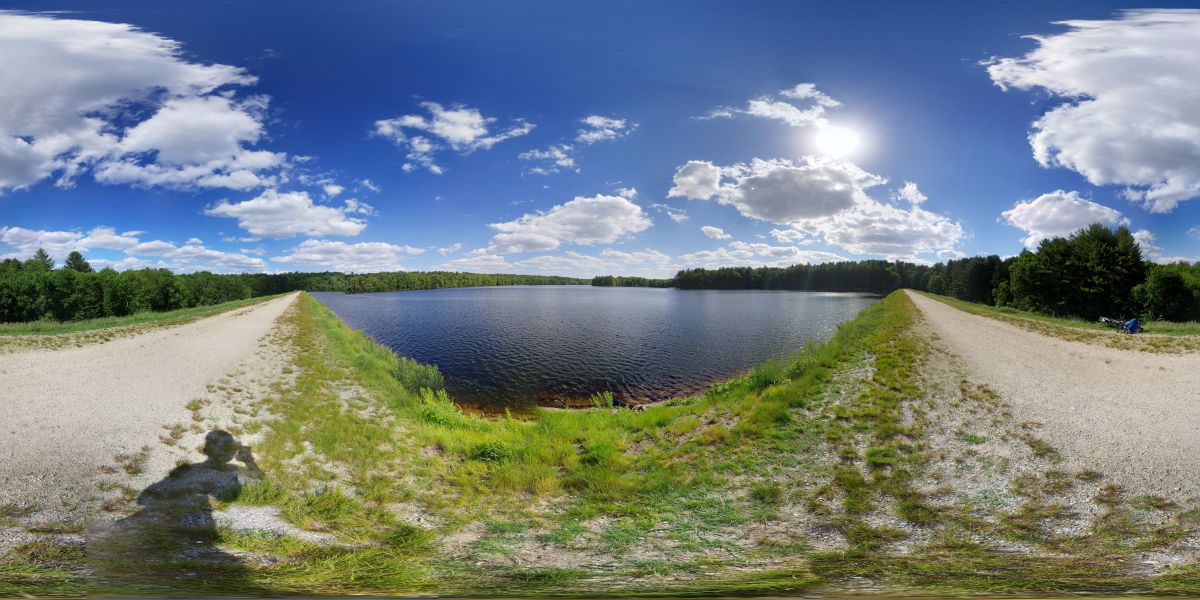 Ashland Ma Reservoir 5/2021

Super gorgeous day, image taken with android StreetView 2.0.0.368298344 using an S8 Active. I had some small meshing issues, but still an interesting result.
Raw File: [link]

Ashland Ma Reservoir 9/2021

Another wonderful day, image taken with android StreetView 2.0.0.368298344 using an S8 Active. Surprisingly good meshing for whatever reason.


Raw File: [link]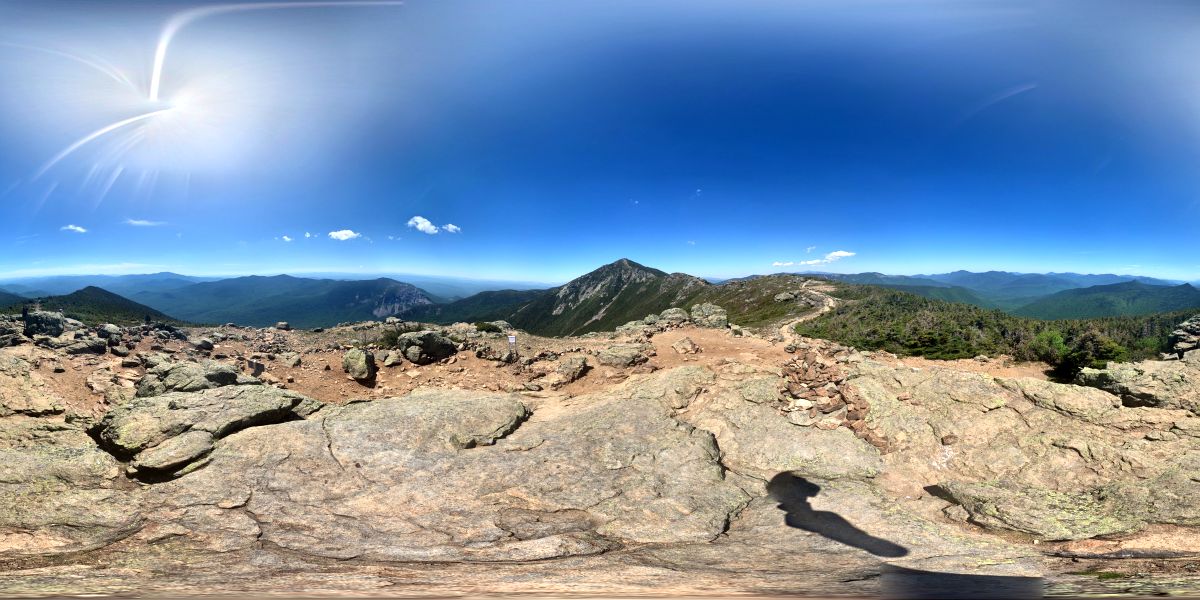 Hiking up in Franconia NH

Raw File: [Link]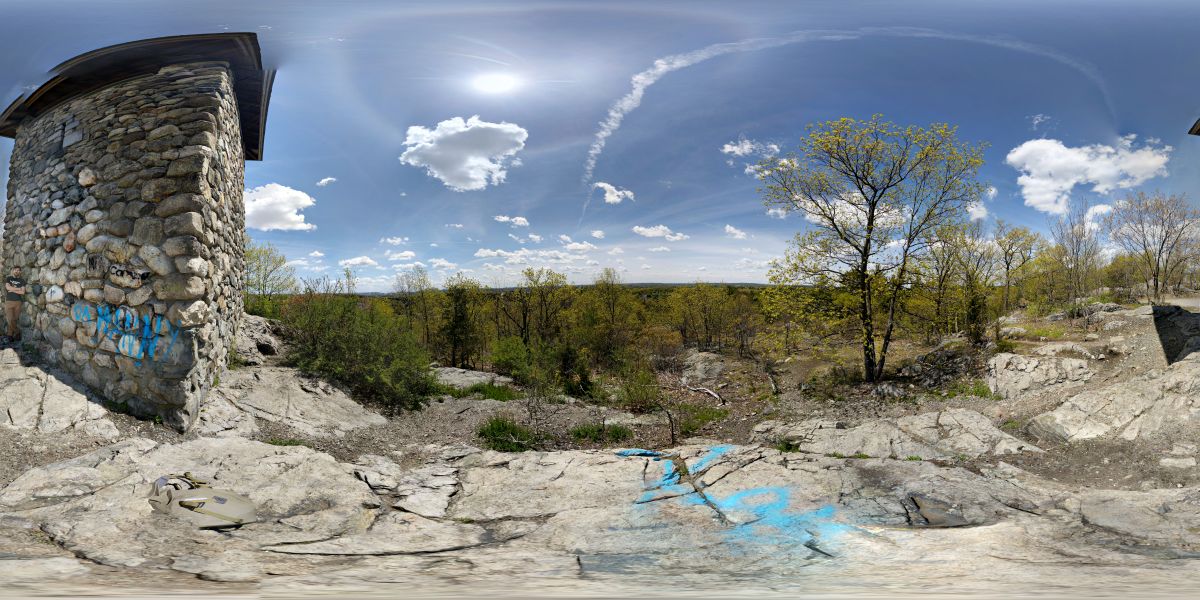 The Fells 5/2021

This is at wrights tower at the Middlesex fells reservation [link]. Maps location is here [link]. The tower entrance has been closed for the duration of the pandemic, but you can still spy a scenic view from the ground level. A Mr Birkel is hiding in the background.

Raw file: [Link]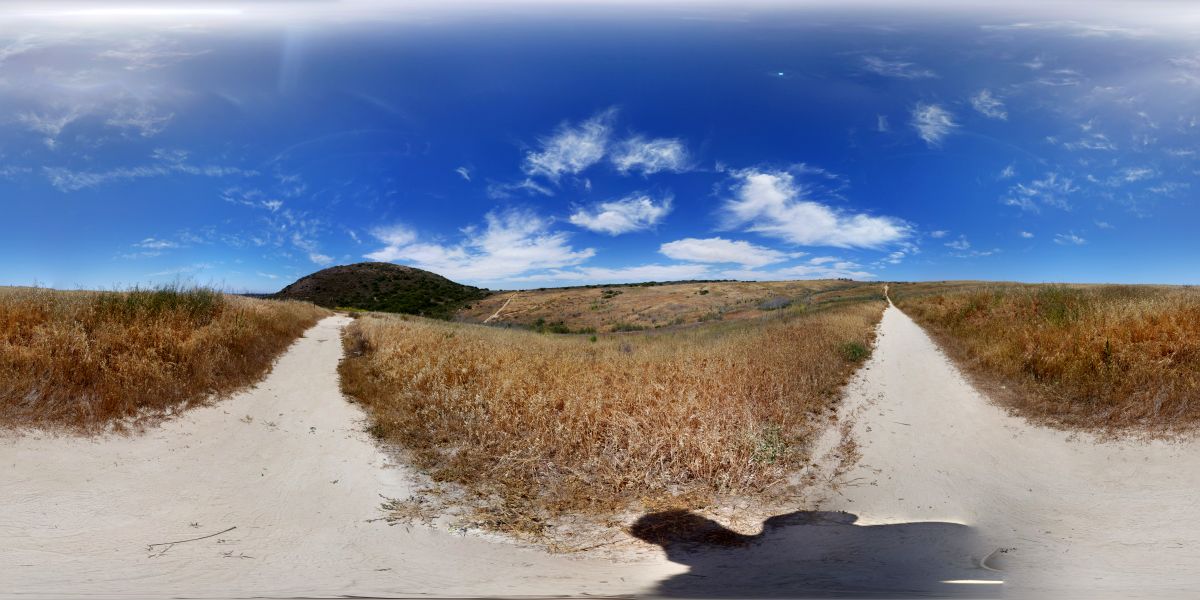 Out in the Desert on a jog

Raw File: [Link]
Hey Dane, how are these images generated and displayed?
Great question. There's two major routes to take here:
[1] Take a pile of images with a modern DSLR and mesh them together using software like autopano giga [which is discontinued] some documentation exists here [link] or
[2] Use a phone with a stitching application to make a 360x180 degree equi-rectangular image.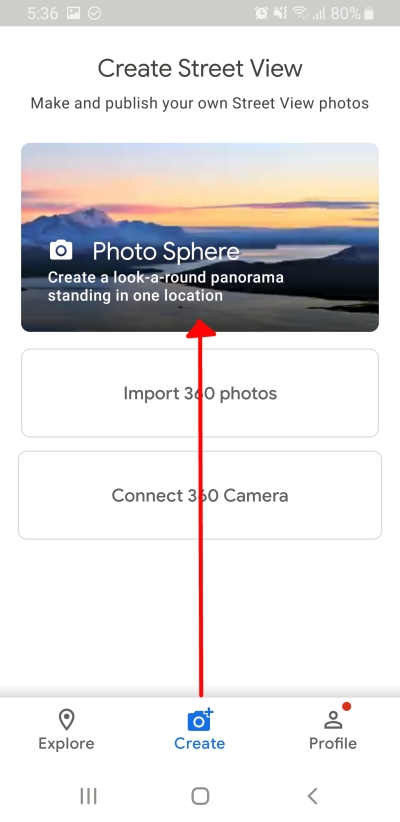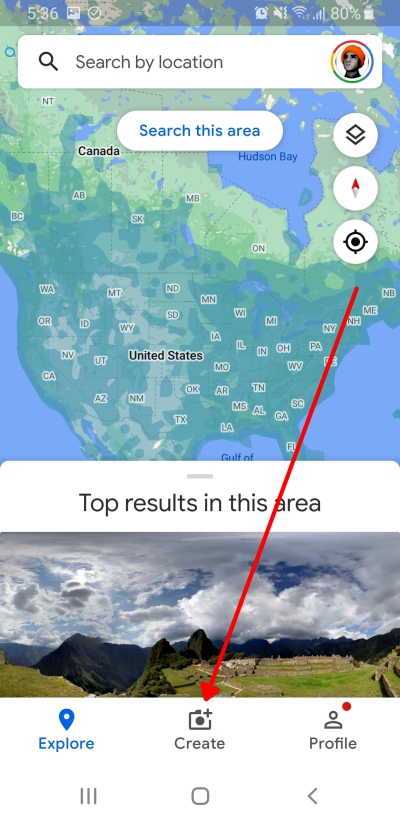 Getting this to work well in android was somewhat trial and error. It appears that somewhere in 2013 taking 'photo spheres' was popular, but since then it waned. Samsung depreciated that functionality in their proprietary apps, focal [open source] does have the feature but I have had a lot of issues getting it to work and it looks like development stopped in 2014, finally, opencamera does not support that feature at all yet. Googles street-view application, which is intended to add more information to its ever growing information abomination, does still have this feature. To mitigate security concerns, I disabled location and put my device in airplane mode and hit create. Note that the goal here is not to 'publish' photo spheres, but instead to have the application mesh, save locally, then remove from the application. The output from the Google street view application is a single jpg saved in the /DCIM/panorama directory, which pannellum happily slurps up for online display. I also tried GCAM or google's camera application, ported to run on the Samsung series phones. Unfortunately the accelerometer feedback doesnt quite mesh, so photo spheres just don't complete correctly. I imagine this works well for the Goog series phones (Pixel, etc).

The process is pretty straightforward, hit create->photosphere and the app has you slowly move around to collect images. Interestingly this works far better with the phone oriented vertically vs horizontally.

The street view application is available here [play store] and here [local copy of APK]
I did want to document my attempts at the Google Camera ports available online, to see how well integrated photo-sphere mode worked. Lets give it a go and see if the S8 active can do gcam photo-spheres. I started with the S8 active, with all the jank-ware stripped off, and basically Android 9.0. I started by checking here [link], and found that Google camera 7.3 is the newest version at time of writing. This will involve side-loading the application, but the results may be a bit more predictable than the google street-view route. I tried out "BSG's V0b: MGC_7.2.018_RPII.MiVIII_V0b.apk " from [link] on the S8 active and still ran into accelerometer-jump issues.
Lets try the offline mesh approach with a DSLR and open source software. I discovered Matthew Petroff's blog, one of the developers for pannellum, and dang, quite an interesting fellow.
Concluding Remarks:
I'd really love an open source alternative to Google street view for taking photo-spheres, I think the idea blossomed early but never quite caught on and fell to the wayside due to either a lack of interest or just browser-based rendering being quite bad at the time. I hesitate to look at 360 cameras as an option because, well, its a super specific device that's only really useful for certain applications. I've used the GoPro Fusion 360, which is a very dubious device, its finicky, likes to turn on at random, and requires a lot of horsepower to mesh together footage.
Unfortunately its really easy to make bad meshes on mobile, I've found that starting top-down results in a higher success rate than circling each orbit. The street view application also has a fixed number of images used per photo-sphere, while it would be interesting to instead have the ability to take more images to add more resolution to areas that don't expose correctly.

Apparently you're supposed to have the photosphere camera lens relatively fixed in position, which is somewhat impossible to do well by hand. Try and imagine the lens staying fixed in space and rotating about that. Previously I had been trying at arms length but that was rather hit and miss.

Photo-spheres really like bright but not hyper sunny days. If the sun is directly visible you will have some impressive shadows and really spicy ranges of exposures, which generally make for bad mesh's, given mobile phone cameras lack of exposure depth.
Try and limit the difference in depth to objects. If everything is in focus at infinity (and there are no giant power lines running overhead) the meshing works well, if you're butted up against a shed the spatial difference is really hard to get a good photo-sphere from.
If you have questions or comments, ask below or send over an email.
Take excellent photos please, then send me links to them : ]
Dane.Kouttron
Rensselaer Polytechnic Institute
Electrical & Electrical Power
631.978.1650