Dane Kouttron
A brief listing of projects, hardware designs and DIY tinkerings served up in an html format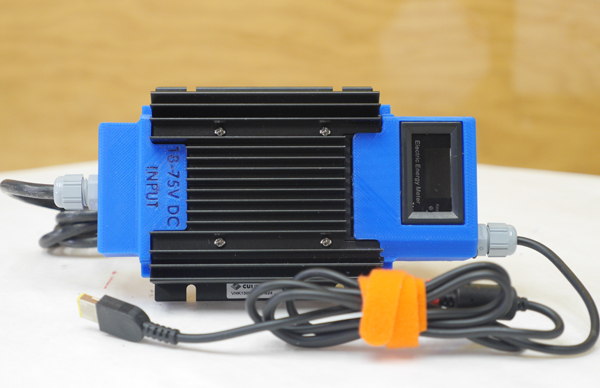 Does your CAD laptop run it's battery dry in less than 3 hrs?
Do you like working off in the hills and want access to a longer runtimes on your power hungry desktop-replacement machine?
[11.20.22]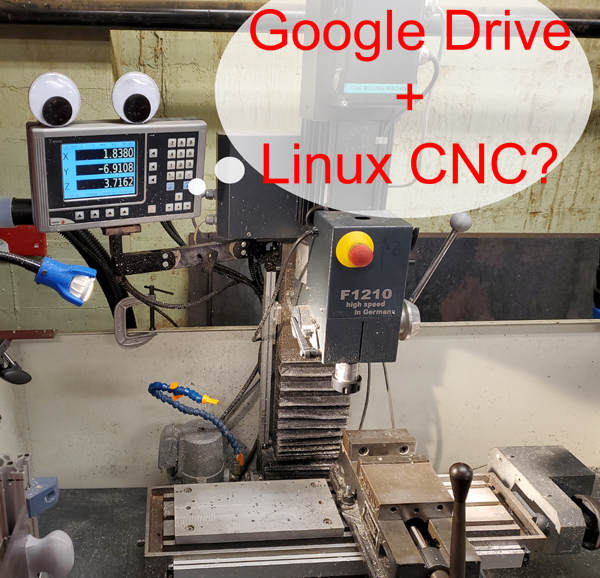 Do you CAD in windows and CNC in Linux?
This quick write up details adding a google fuse drive without having to install gnome / heavily modify your working CNC
[11.20.22]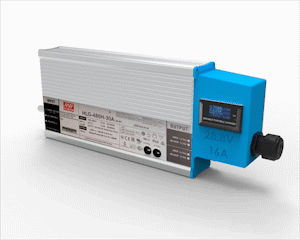 Want ~500W of water resistant battery charging on a budget?
This quick write up details re purposing a CC-CV led supply for battery charging and adds in a small watt-hour meter for checking on charge status
[11.20.22]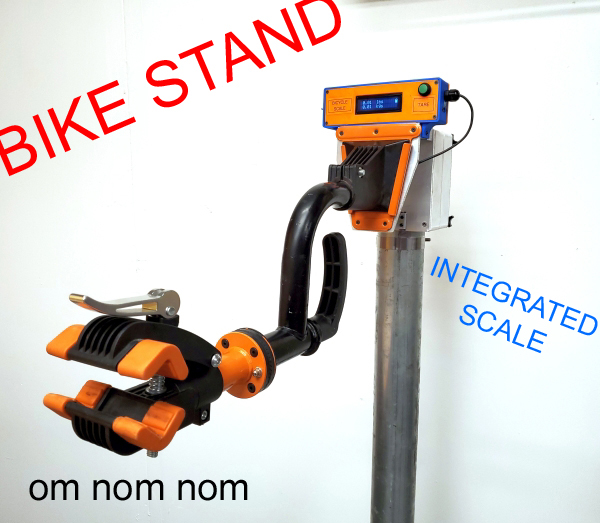 Do you have 'that bike' with the dubious derailleur that just needs some twiddling?
Always wanted something to prop it up while you work on it?
This write up details building a mobile bike repair arm with integrated scale
[11.20.22]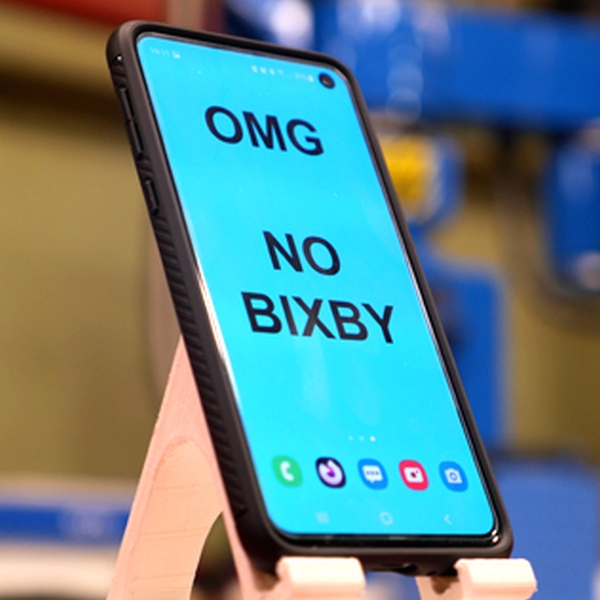 Here's a quick guide to strip out the junk-ware that's installed on the Samsung S10e
No root permissions or dubious 3rd party android apps required
[11.20.22]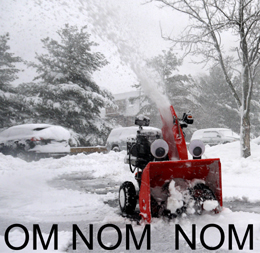 Want to clear the driveway while still wearing pajamas?
Reviving a recycled snowblower, adding new controls and basic thermal vision
Features long range remote control, vision system and 5+ hours of runtime!
[09.02.17]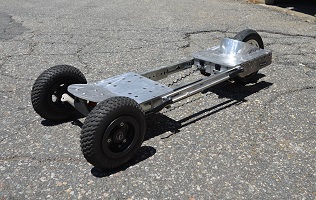 An electric skateboard that shrinks for portability but still has the power to hilclimb
Build log of a portable electric mountainboard that shrinks and fits as a normal overhead bag
Bring your board on an overseas flight!
[09.02.17]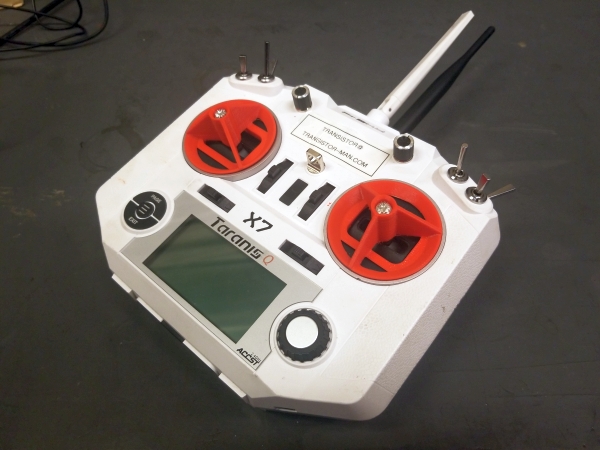 Quick list of favorite 3d prints, links to local and thingiverse copies and some associated print time-lapses
[08.01.17]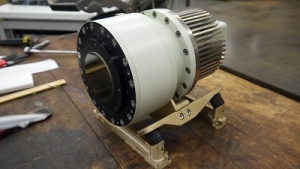 Waking up the Roche 454 genome sequencer, firing up the internal camera, and taking some test photos
[05.14.17]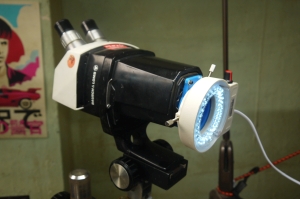 Download, print and SEE WITH LIGHT
[05.10.17]
SCARA Robot arm rebuild and re-purposing for acrylic art painting. Entry into 2017, 2018 Robot Art Competition
[04.26.17]
Epoxy, Paint, mechanicals and actual buoyancy
[09.14.16]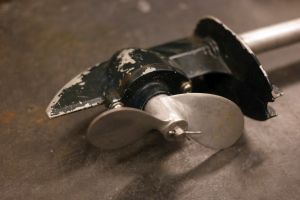 Quickly converting a 1.2hp outboard to electric-drive
[06.30.16]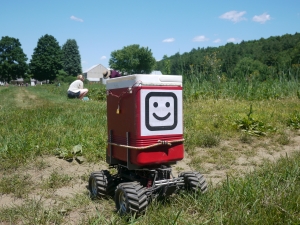 Build-log of a small remote controlled cooler for a strawberry picking event, hopefully soon to be upgraded to 'follow me' beacon control
[06.26.16]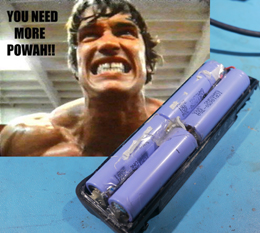 Adding cells is only half the battle, modifying the locked down BMS controller to accept new capacity is a wild ride
[06.20.16]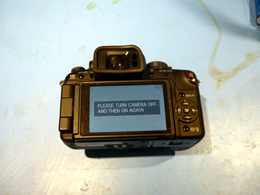 A quick repair technique to exercise the electromechanical shutter on the Panasonic GH1
[06.20.16]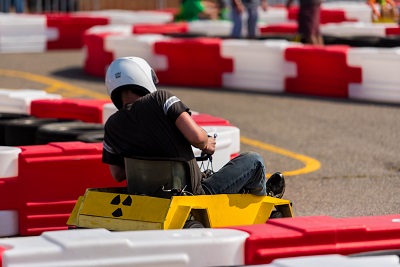 Build log of the 2015 MITERS entry into the Power Wheels Racing series for the Detroit Makerfaire race
[08.22.15]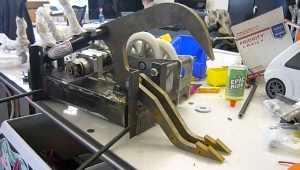 Hydraulics on 30lb combat robots? Dig in for more of the writeup
[05.27.15]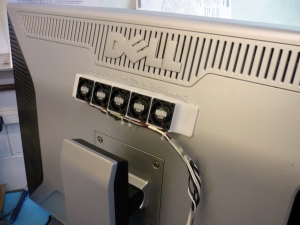 Keeping an old titan of a monitor running with active cooling
[03.27.15]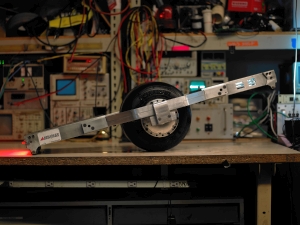 Upgrades and updates to the Flying Nimbus self balancing skateboard
[12.15.14]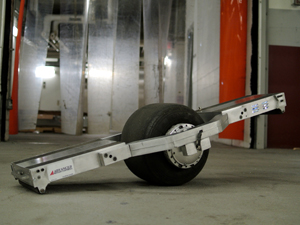 Building the onewheel before the onewheel: Build log of the Flying Nimbus self balancing skateboard
[10.29.14]
MITERS'S first entry into power wheels racing series
[08.06.14]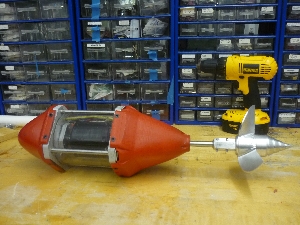 7kw submersible oil cooled motor enclosed for underwater propulsion
[05.22.14]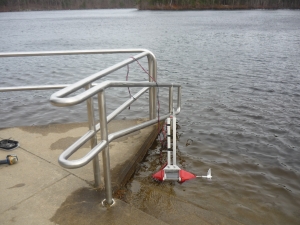 Quick outdoor test of submersible thruster with strain gauge
[05.22.14]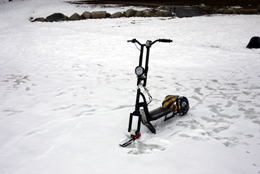 The first test of the electric scooter out on a frozen lake
[03.22.14]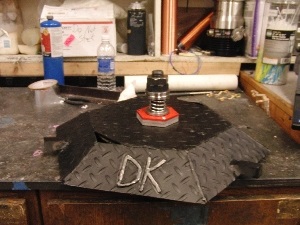 Battlebot shell spinner for motorama 2014
[12.20.13]
Electric scooter made from an old push scooter frame
[12.20.13]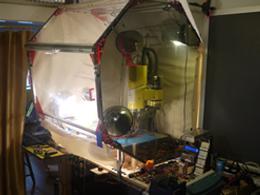 3D Printer updates and upgrades
[10.04.13]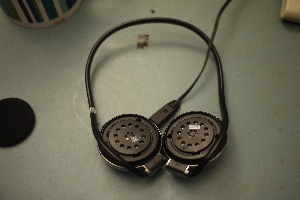 Motorola S305 Repairs
[09.28.13]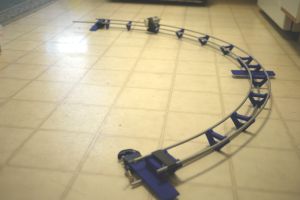 Small curved panorama imaging platform for filming 3D prints
[04.21.13]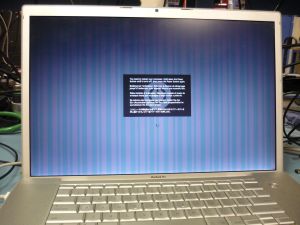 GPU reflow process for early macbook
[04.12.13]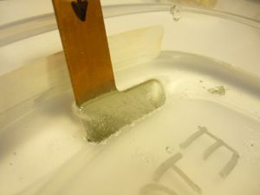 The time I was making a huge three phase motor controller and experimented plating busbars
[04.12.13]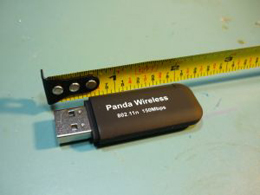 Quick how-to guide for getting a low cost wifi card up and running in ubuntu 10.04
[07.08.12]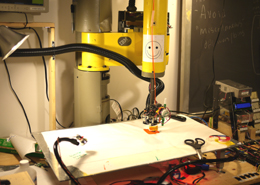 Waking up an industrial robotarm to use as a 3D Printer
[07.08.12]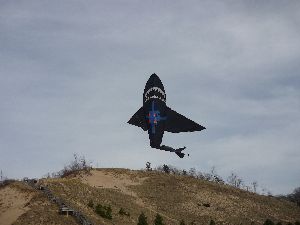 Budget aerial photography with a kite and an arduino
[08.20.11]
Upgrade Low cost multichemistry charger, adding external communications interface to logging software
[06.22.11]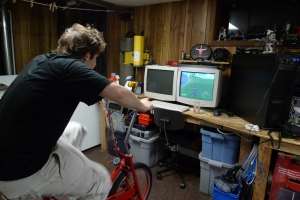 Quick weekend project,great for making indoor exercise interesting
[07.10.10]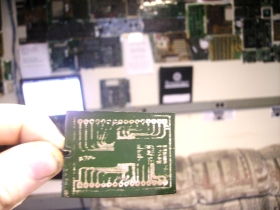 Dying printed circuit boards at home
[03.20.10]
Simple solution for power cycling an access point thats in a hard to access location
[02.12.10]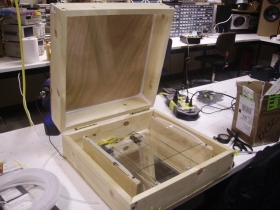 Super simple UV PCB exposure box
[02.12.10]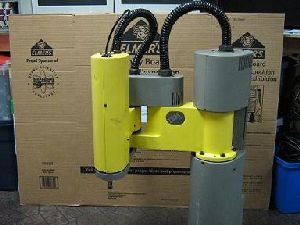 Extremely early modifications to an IBM 7575 robot arm
[01.02.09]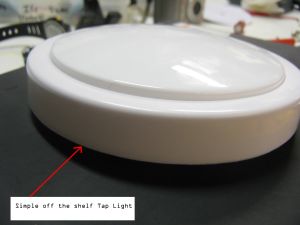 Modifying a tap light to stay on for a short duration.
This was born to illuminate a spooky staricase during gradschool, tap the light the stairwell stays illuminated for enough time to run up the stairs
[10.05.09]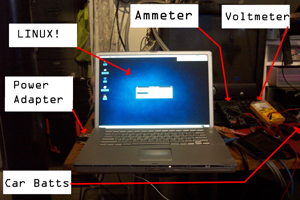 Power Supply Connector For Tight Situations
[09.03.09]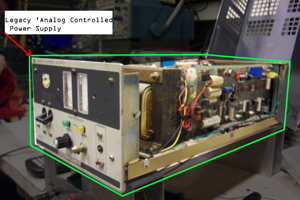 Quick Digital Voltmeter for Legacy Power Supply
[08.03.09]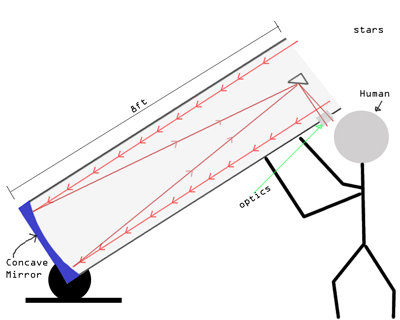 Attempting to make a large dobsonian telescope mirror with a DIY mirror
[07.25.09]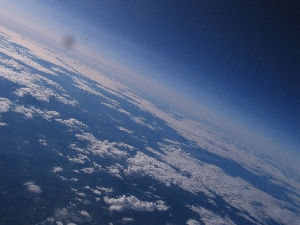 The RPI Electronics Club sends up its first imaging balloon, and recovers it!
[06.17.09]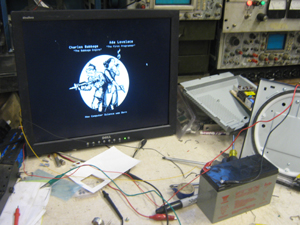 Repairing an internal power supply on a Dell monitor
[06.10.09]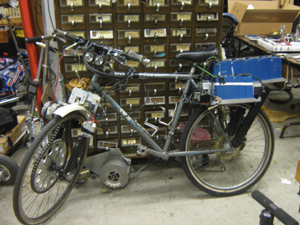 My first electric bike project
[06.08.09]
Looking for More Projects?

Check the

All Projects Tab
Video's? check the

Videos tab
This site is intended to inform and provide information via documented projects
Take what you need, and pass knowledge along
Dane.Kouttron
Rensselaer Polytechnic Institute
Electrical & Electrical Power