Dane Kouttron
A brief listing of projects, hardware designs and DIY tinkerings served up in an html format.
[2.20.18]
Chompers: Brushless Obstacle Avoiding Snowblower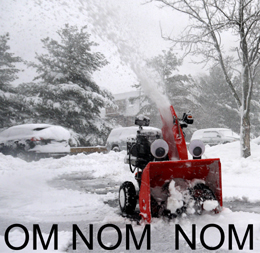 Reviving a recycled snowblower, adding new controls and basic thermal vision.
Features long range remote control, vision system and 5+ hours of runtime!
[9.2.17]
Mountainslider: Collapsible Electric Mountainboard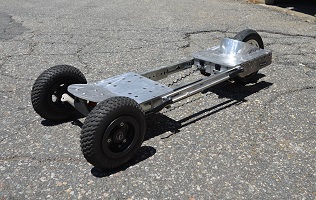 Build log of a portable electric mountainboard that shrinks and fits in a normal checked bag, able to be brought on an overseas flight.
[8.1.17]
3D Print Library: Useful prints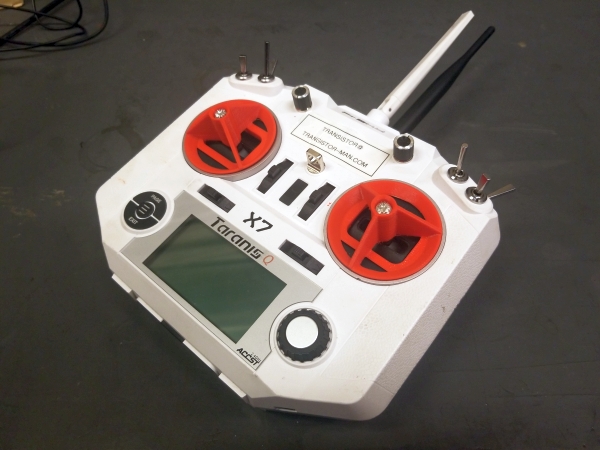 Quick list of favorite 3d prints, links to local and thingiverse copies and some associated print time-lapses.

[5.14.17]
Roche 454 Sequencer Teardown: Camera Awakening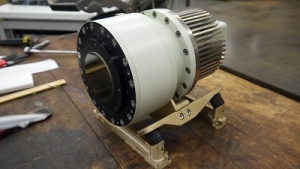 Waking up the Roche 454 genome sequencer, firing up the internal camera, and taking some test photos.
[5.10.17] [Quick] Led Ring Light Adapter Bausch & Lomb Stereo View 7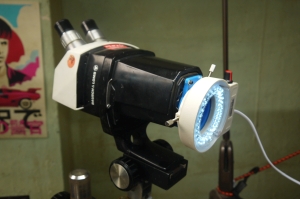 Download, print and SEE WITH LIGHT
[4.26.17] Reviving An Ancient Robot for ART
VOTE FOR ART AND ROBOTS
[9.14.16] Aluminum Boat Upgrades
Epoxy, Paint, mechanicals and actual buoyancy
[6.30.16] 1KW Electric Outboard Conversion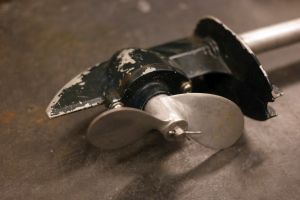 Quickly converting a 1.2hp outboard to electric-drive
[6.26.16] Adventures of Strawberrybot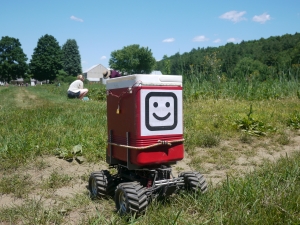 [6.20.16] Reverse Engineering ARMOR X7 Tablet Battery, DOUBLE CAPACITY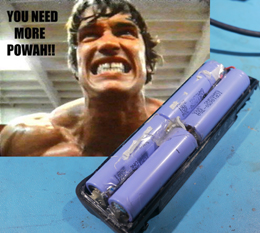 Adding cells is only half the battle, modifying the locked down BMS controller to accept new capacity is a wild ride.

[4.30.16] GH1 Camera Shutter Quick Fix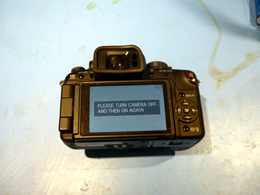 [8.22.15] Chibi-Atomic-Thing Upgrades: Detroit 2015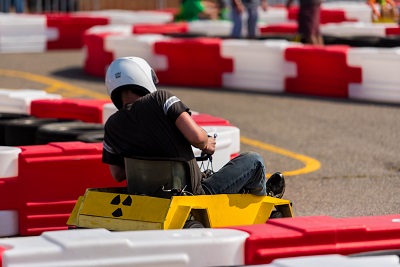 [5.27.15] 30lb Combat Robot: Fission Product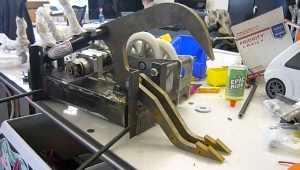 [3.27.15] Dell 3007 WFP Repair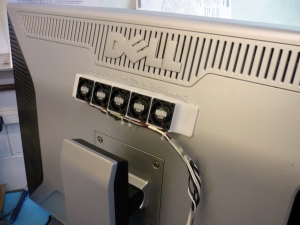 [12.15.14] The Flying Nimbus Updates: Range and Hub Bearings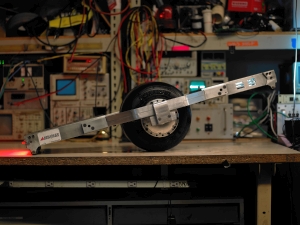 [10.29.14] The Flying Nimbus: Balancing Skateboard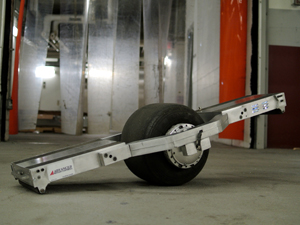 [8.6.14] Chibi-Atomic-Jeep: Powerwheels Racing
[5.22.14] 3 Phase Submersible Thruster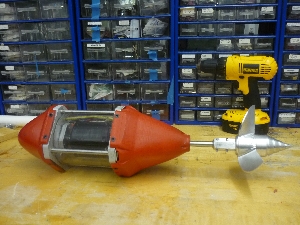 [5.22.14] Testing The Submersible Thruster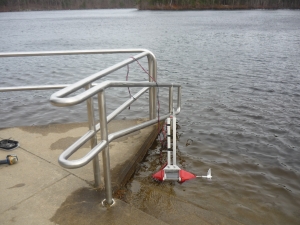 [3.22.14] Electric Scooter
: Tundra Upgrade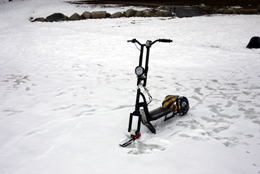 [2.16.14] 30Lb
Battlebot: Atomic Bumble PRIME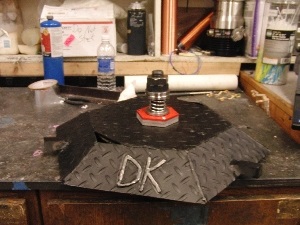 [12.20.13]
Electric Scooter MK-01: OFF/ON Road Adventures
[10.4.13]
3D-PRINT-ARM: SCARA 3D Printer UPGRADE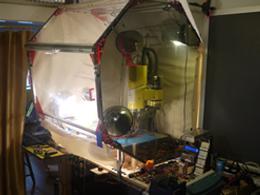 [9.28.13] Motorola S305 Bluetooth headphone revival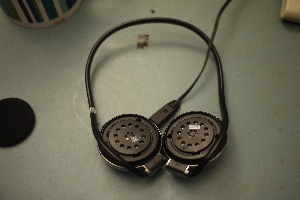 [4.21.13] Inverse Panorama Camera Jig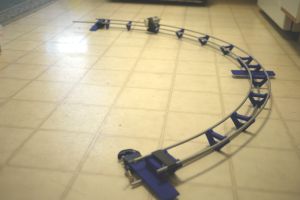 [12.10.12] Macbook Pro GPU Reflow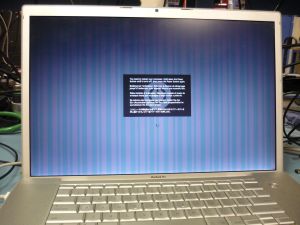 [9.28.12] Quick Guide To Electroplating Tin On Copper Busbars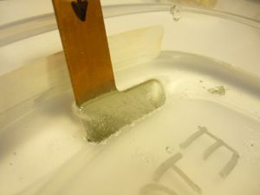 [7.8.12] Quick Guide to getting USB wifi card up in Ubuntu 10.04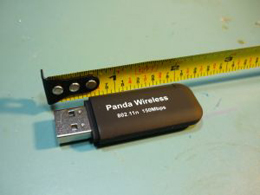 Quick how-to guide for getting a low cost wifi card up and running in ubuntu 10.04
[6.14.12] 3D-PRINT-ARM: SCARA Robot Arm 3D Printer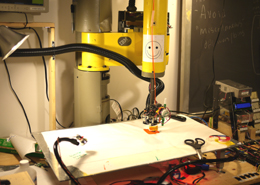 [8.20.11] SHARK KITE: Low Cost Aerial Photography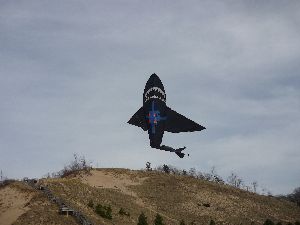 [6.22.11] ECHO-6: Adding Coms & Interface To Low Cost Battery Charger
Upgrade Low cost multichemistry charger, adding
external communications & interface to logging software
[7.10.10] KillerCycle- Excercise Bike Game Controller With logging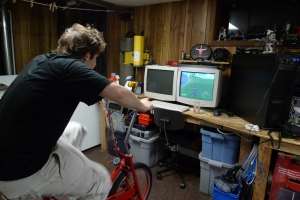 Quick weekend project
Great for making indoor exercise interesting
[3.20.10] Speed-Dyeing Printed Circuit Boards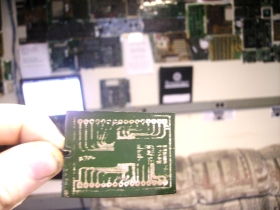 [
2.12.10] Self Re-starting Access Point
Great for places that are hard to access

Binary led countdown clock
--> Documentation Pending
[
2.10.10] UV PCB Exposure Box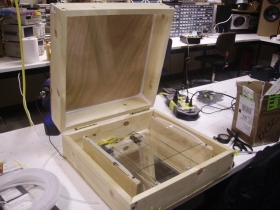 Super simple UV PCB exposure box
Safety mechanism and light leak proof
[1.02.09] IBM 7575 Robotic Arm Upgrades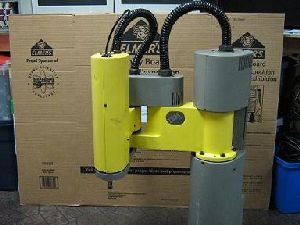 Stepper Motor Install Guide, DIY Driver & Computer Interfacing
[10.05.09] Super Quick Tap-light Timed Fade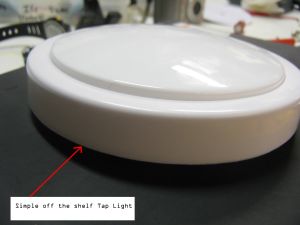 (Instructable-ized by reader!)

[09.03.09] Macbook g4 DIY power supply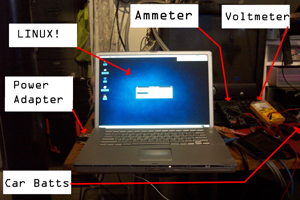 Power Supply Connector For
Tight
Situations
[08.03.09] Power Supply Upgrades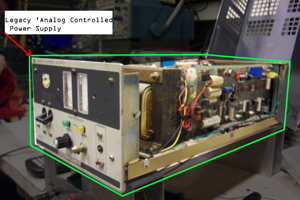 Quick Digital Voltmeter for Legacy Power Supply.
[07.25.09] Vari-Focal Dobsonian Telescope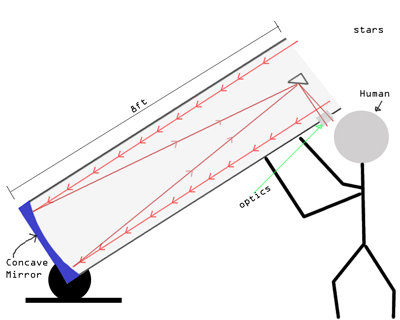 Attempts at Low-Cost Reflector Telescope

DIY Variable Relector Assembly, Motorized Focus
[06.17.09] Imaging Balloon of Science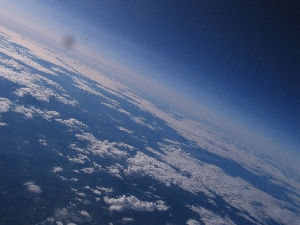 [06.10.09] Quick Repair Dell LCD PSU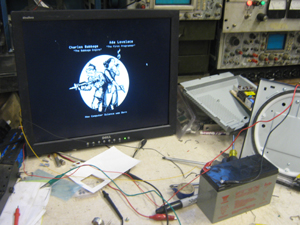 [06.08.09] ATOMO: The Electric Bike Project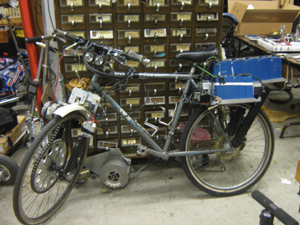 Looking for More Projects?

Check the

All Projects Tab
Video's? check the

Videos tab
[Im currently in the process of documenting these projects, give it some time]
This site is intended to inform and provide information via documented projects
Take what you need, and pass knowledge along
Dane.Kouttron
Rensselaer Polytechnic Institute
Electrical & Electrical Power